Guts.
That's how Auburn beat Alabama today. Kerryon Johnson put his on the line till he couldn't give anything else. But, what he gave—along with every Tiger on the team—was enough against the No. 1 team in the country—again.
It was a weird game, with some things we hadn't seen before and others—from both teams—we certainly didn't expect.
Like this . . .
One of those wrinkles in the #Auburn offense, Kerryon Johnson with the jump pass for a touchdown. pic.twitter.com/z08HN7Xy2h

— Kyle Burger WVTM (@KyleWVTM13) November 25, 2017
and this . . .
Alabama's center botched the snap on 3rd and 4th down…but got semi-bailed out when Auburn had 12 men on the field on 4th down #IronBowl pic.twitter.com/vStDQXmtvR

— Someone's An Idiot (@SomeonesAnIdiot) November 25, 2017
and this . . .
— Josh (@heartofauburn) February 20, 2018
It was something we had seen before, however, that allowed Auburn to hold back the tide—DEFENSE.
The one thing we couldn't defend—the field.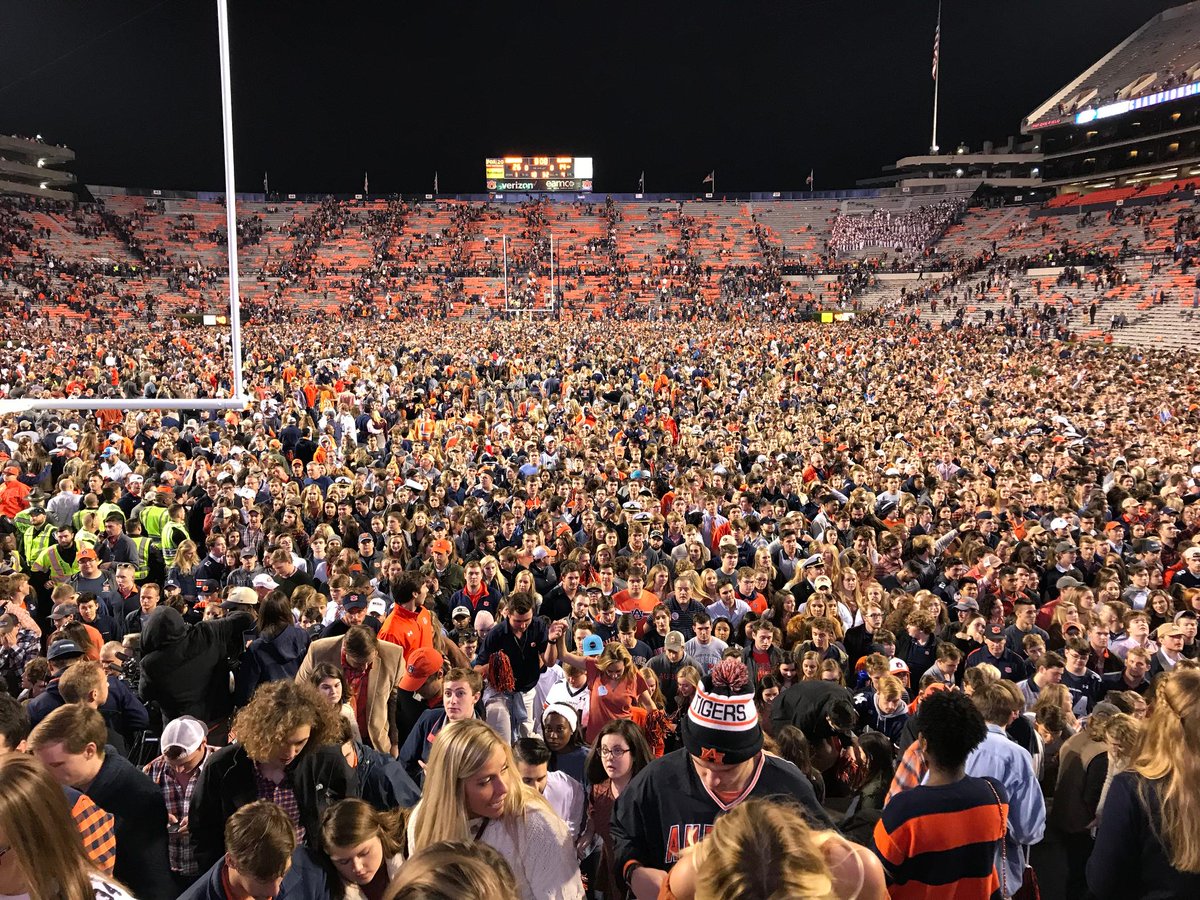 War Eagle!
Latest posts by Josh Dowdy (see all)