Daniel Carlson started his Iron Bowl career by scoring 18 points in a game where Auburn field-goalded ourselves to death.
Saturday he completed his role in the rivalry (for regular season play at least) without ever trying a do-or-die kick against the tide.
Except that he did, from a certain philosophical perspective.
We all grow up with certain football maxims that codify the wisdom of the game.
You play like you practice. Never take points off the board. Never start Brandon Cox before noon, etc.
Here's one I don't hear as often—that I accept begrudgingly since it's attributed to Paul Bryant. If you can score right before the half, you can score at the end of the game.
My first football mentor adapted this principle into, The team that scores right before the half is more likely to win the game.
So I was very relieved a couple weeks ago when Georgia missed a field goal right before the half. I was even more so encouraged when Daniel Carlson made a kick to give Auburn the lead right before halftime in the 2017 Iron Bowl.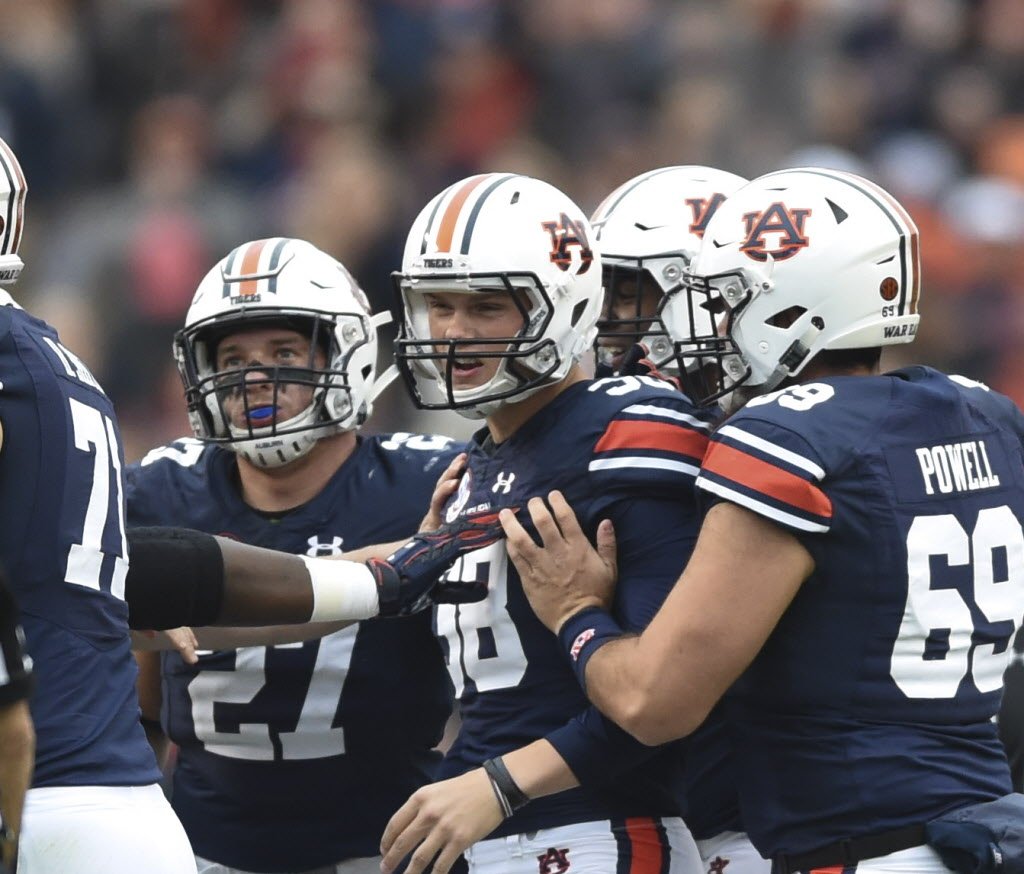 I figured this proverb had to count against an Alabama coach, given its origin—especially since Saban took timeouts with him to the locker room instead of giving his team the chance to score last before the break.
To be fair, stretching out the game and field goals has been a bad combination for him at Jordan-Hare in the past.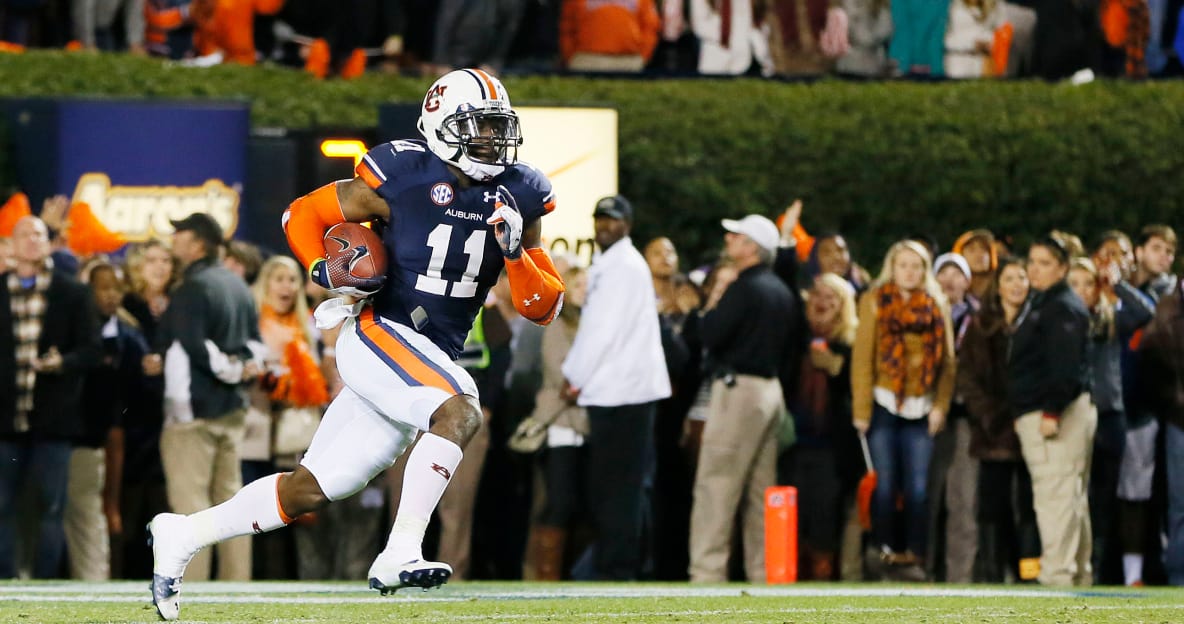 However you look at it, Daniel Carlson's 2017 Iron Bowl was his first perfect performance against Alabama since 2014. Without his two field goals (nos. 89 and 90 for his career), Alabama would've been behind only one score in the closing moments. Would they have played differently had that been the case?
I'm glad we'll never know. And I'm glad we had more touchdowns than field goals against Alabama. But, if we can do it and still beat everybody we play, I'd love to see Carlson finish his Auburn career with 100 total fields goals.
Because Daniel Carlson scoring a bunch of points conjures another sports proverb. Dance with the one that brung ya.
And the one that's brung us three points 90 time deserves triple-digit recognition. Don't you think?

Latest posts by Josh Dowdy (see all)