Each week columnist Sam Lasseter shares from his unique perspective and predicts the outcome for Saturday's game.
Well, the Auburn Tigers are 3–0 in the SEC for the first time since 2010. The 2017 Tigers have a chance to run that record to 4–0 if they can get by the team from Red Stick.
We haven't won in Baton Rouge since 1999—the famous "Cigar Game." Overall our performance in Baton Rouge hasn't been good—we're 3–13 there since 1969.
I think it's time to break the eight-game losing streak in Red Stick. With our offense producing again—and a defense that will take your head off—I fully expect us to win. We have the QB play to get it done, we have the RB play to get it done, we have the kicking game to get it done and we have the defensive play to get it done.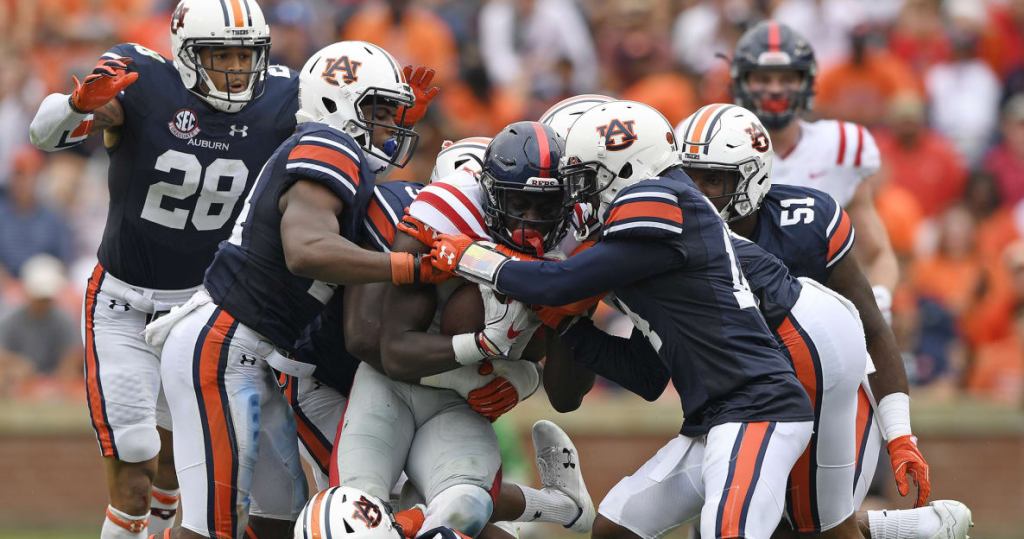 Danny Etling will be on Red alert this weekend as the Tigers will put the pressure on, thanks to players like Jeff Holland, Deshaun Davis and Tray Matthews. Each play different parts on the field, but they will make sure the LSU QB doesn't have a good day.
We will slow the LSU running game and produce another strong defensive outing. Our offense will produce more than six field goals (like last year), thanks to the addition of new star QB Jarrett Stidham. And with Kerryon Johnson scoring TDs like candy, I don't believe we'll have a field-goal-only game this Saturday.
Sorry Legatron, your time to once more be the difference is coming; it's just not coming this weekend at LSU.
I will make no half-time predictions that LSU can't overcome a 14–3 lead, but I will say we're gonna party like it's 1999.
And—I will need to get a new picture with the Auburn Coach that last beat LSU in Baton Rouge.
Auburn 38 — LSU 13
Sam Lasseter is an Auburn graduate, fan and historian. An active member of the Huntsville running community, Sam has completed 21 marathons and ultra runs.
Latest posts by Sam Lasseter (see all)