Auburn University announced Thursday that rolling the Auburn Oaks will not be allowed during the 2017 football season.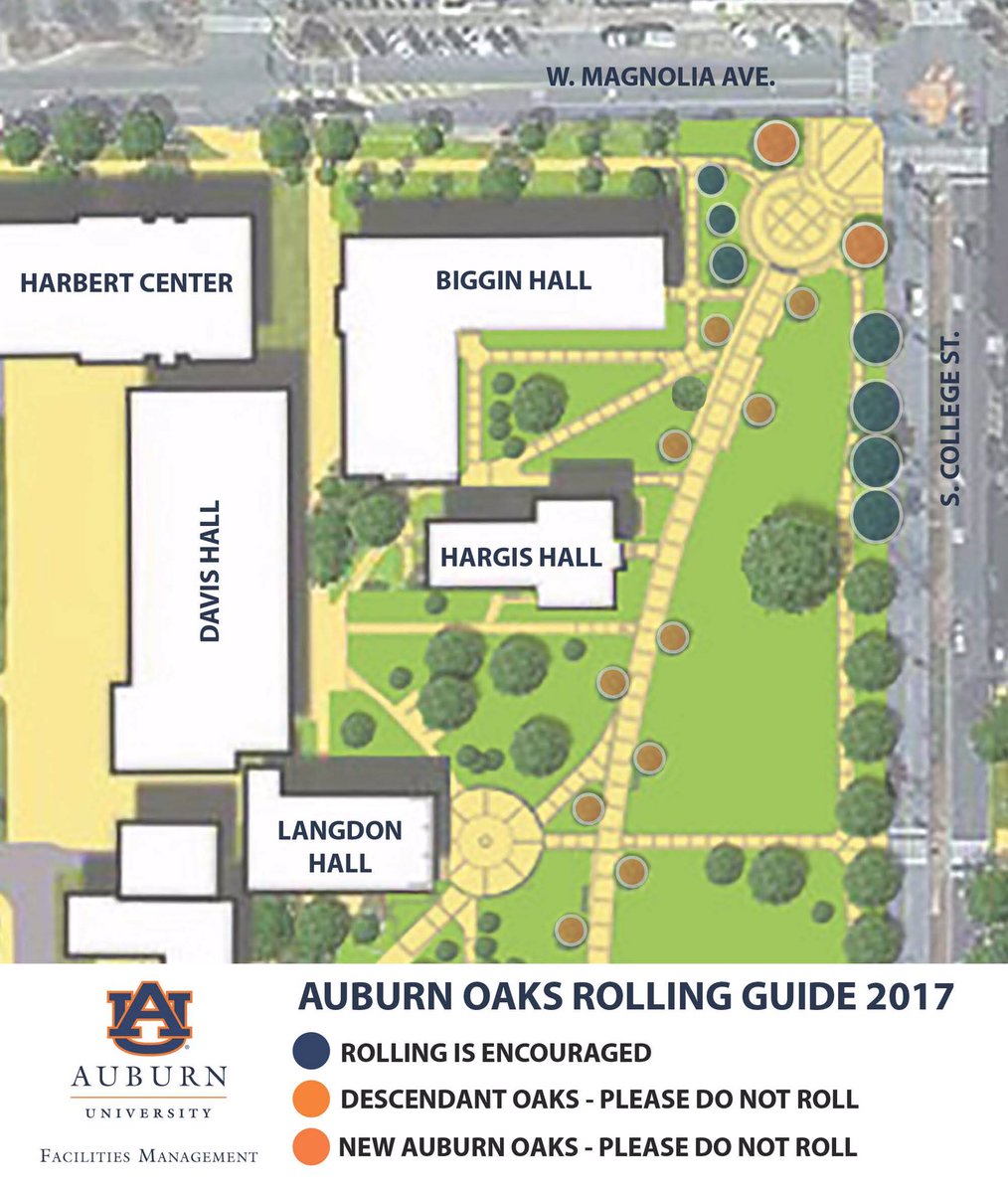 It's no big surprise, as these oaks were only transplanted to Toomer's Corner in February. The original replacements were also off-limits for one season, though the precaution failed to ensure establishment. That wasn't the whole story, but let's not get into all that right now.
So once again—as in 2014—we'll have rolling near the Oaks, but not of them. Do you sense in this dynamic any potential for adaptation of the tradition?
In other words, could there be a day when the College Street and Magnolia Oaks are both strong enough for rolling, but we don't roll them, because that has become the new tradition?


I know it seems unlikely. For one thing, people love the iconic image of the main oaks covered with paper. But, couldn't clean oaks with rolled trees behind them also become a beloved symbol.
I don't know; just thinking aloud here in a season with no wires and no permission to roll the Auburn Oaks. We're gonna roll Toomer's. That much we know.
We'll roll what we can September 2 just to celebrate the return of football. Hopefully, we'll roll the encouraged targets shortly thereafter to celebrate a win—a big one. War Eagle!
Josh Dowdy writes about Auburn stuff from roughly the same perspective as your own, possibly. Twenty people enjoyed his
Tuberville book
.
Latest posts by Josh Dowdy (see all)