Fifteen days till Auburn kicks off the 2017 season. We're in that place now where it's already football season, we just don't realize it yet.
Whether these ten thoughts will delaminate or reinforce that illusion, I cannot guarantee. Regardless, here they are. Good luck!
1. The O-Line Unknown Is No Big Deal
If we were playing Clemson on Sept 2 instead of Sept 9, we might worry about not knowing our starters up front. Thankfully, we're not. We do have a game Sept 2; and when you play a game, it really just means more.
Continuing the offensive line tryout through the first game of 2017 is very different from extending the quarterback tryout into the first game(s) of 2016.
2. Sean White Is Everyone's Favorite Auburn Player Right Now
And he deserves it for many reasons.
Sean White on his reaction to Jarrett Stidham being named Auburn's starting quarterback: pic.twitter.com/Qeb4SC6ZRc

— Josh Vitale (@AUBlog) August 16, 2017
3. Daniel Carlson Will Once Again Not Win The Groza
As confidence for 2017 continues to grow, no one expects Auburn to kick enough field goals for Carlson to finally win the award. If he goes 12 for 12, he'll have a body-of-work argument. But, if somebody out west goes 30 for 32, I don't think we'll get the votes.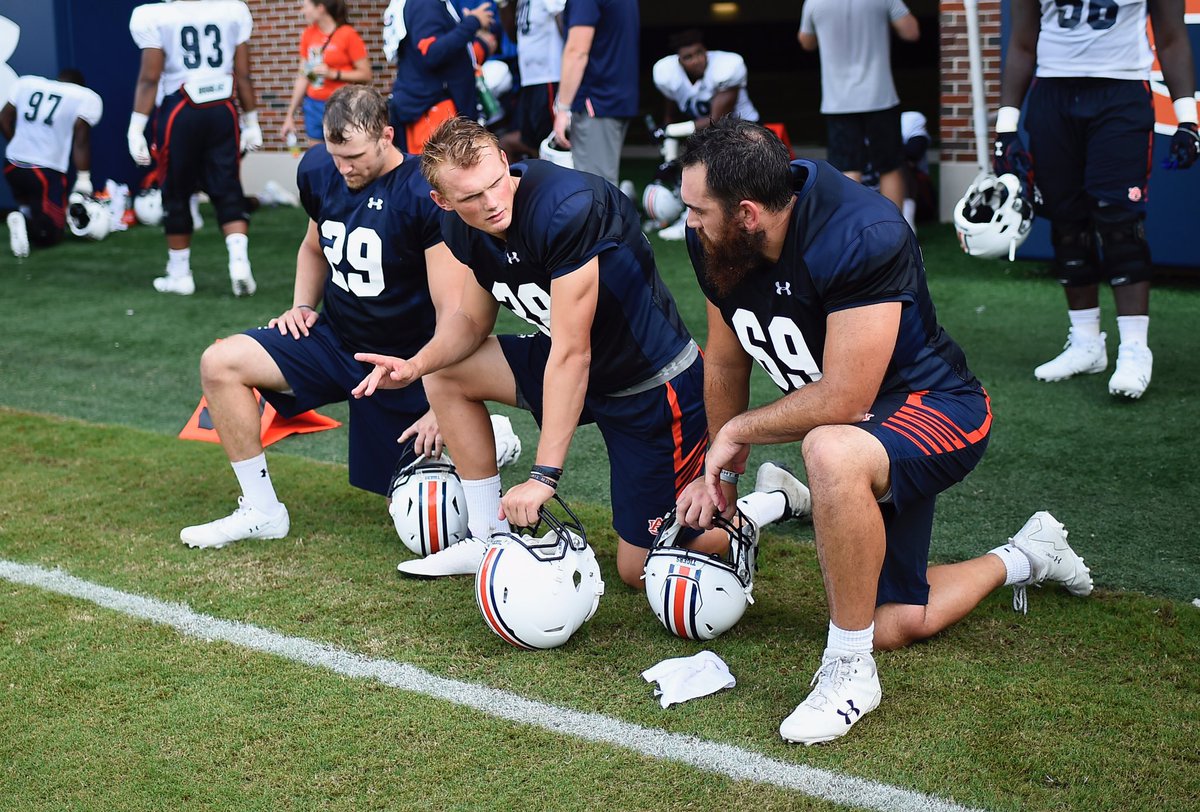 Ask me one more time if I'm growing a beard for the wedding.
4. John Franklin Leaving Is a Good Sign
I've got no hard feelings for John Franklin. I'm choosing to say his transferring is a good sign because it means our receivers performed well enough in camp not to let a converted quarterback win serious playing time.
5. Igbinoghene Is A Name We Can Learn To Say Together
I haven't heard Rod say it yet, but here's one CBS newslady's enunciation.
6. Stidham's Kindred Spirit
Jarrett Stidham and Spirit are both first-year starters following proven winners.
Won't be long until Spirit is soaring over a packed Jordan-Hare Stadium! pic.twitter.com/W9C8QPWzj5

— Andrew Hopkins (@AUeagleTrainer) August 4, 2017
7. Tiger Walk Won't Be Picture Perfect
If you have reason to navigate near Heisman and Donahue around two hours prior to kickoff, keep in mind the Tiger Walk crowd dynamic will be different this season due to ongoing construction.
Here's a look at the locker room construction at JHS. pic.twitter.com/90kn93VPCr

— Clint Richardson® (@Clintau24) August 16, 2017
8. #OurTime Is Now, But . . .
The Our Time hashslogan will not catch fire, despite the team being very, very good.
Just slingin' it 🏈#WarEagle | #OurTime pic.twitter.com/8RwwuQFwnf

— Auburn Football (@AuburnFootball) August 15, 2017
Hey man, what if Clemson looks like a very, very good football team against us, and yet we still beat them convincingly, and then the players all wear #OurTime tee shirts for the Mercer Tiger Walk?
Ok—if that happens, it'll work out.
9. Will Hastings Is Finally On Scholarship
Receptor Blanco went full Welker against Clemson last season, but then dropped off somehow. Apparently he proved in Fall camp that his tuition should be smothered and covered.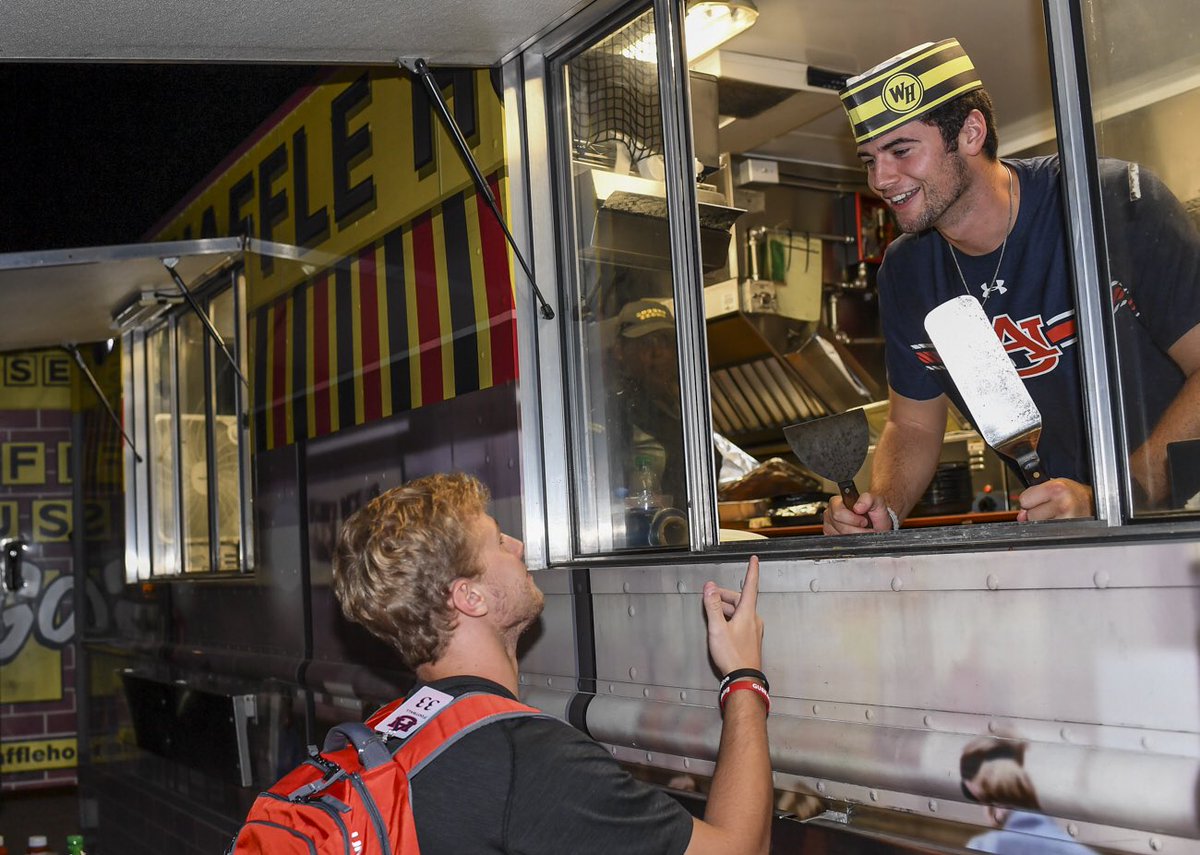 10. The 2004 Flashbacks Will Be Delightfully AUsome
It's Chip Lindsey's offense, but I do expect to see a few Al Borges signatures here and there.
People will make side-by-side videos. It'll be great.
These are the final moments before what promises to be a beautiful season. Slow them down if you can. The time to savor 2017 is right now. War Eagle!
Josh Dowdy writes about Auburn stuff from roughly the same perspective as your own, possibly. Twenty people enjoyed his
Tuberville book
.
Latest posts by Josh Dowdy (see all)